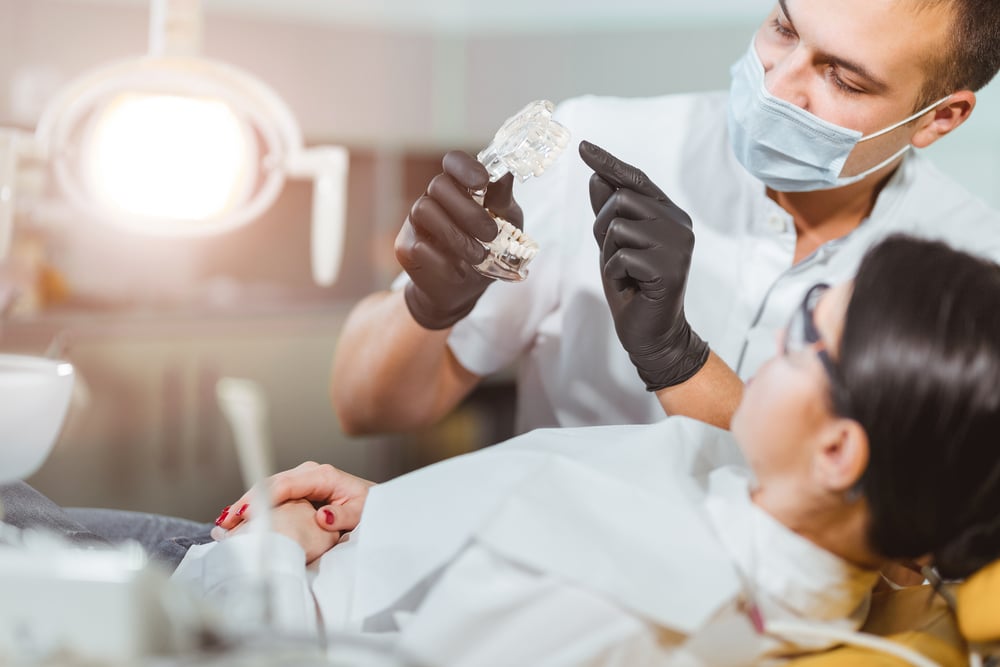 Have your teeth shifted? Straighter teeth give off a healthy, youthful impression and innately increase your self-confidence. However, Mace Dental Group can assist if your smile doesn't naturally line as it should. We offer Invisalign in Washington! If you have been searching for Invisalign near me, look no further! Our clear aligners can straighten your teeth without the use of metal brackets. We are changing lives one smile at a time. Receive fine dentistry from a professional you trust. Schedule a free Invisalign consultation today.
Adult Complete Check Up
New Patients
Consultation with Dr. Mace
At Mace Dental Group, our number one priority is your comfort. In conjunction with our state-of-the-art technology and dental procedures, the Mace Dental Group team offers a personalized, comfortable experience for each patient. We are committed to working within your budget to offer you the exceptional care you deserve. It's true, restoring smiles in Washington, Missouri is our passion!