Our team consists of an outstanding group of individuals, many of whom have been with the practice for many years. Dr. Mace believes in hiring great people and treating them with respect, which gives our office an upbeat, positive vibe that is patient-focused. 
As a team, we share a common goal of always doing what's best for the patient. We love what we do, we genuinely care for our patients, and continually strive to provide exceptional dentistry.
Being the daughter of a dentist, Angel has been in the dental field from a young age. She received an associates degree from ECC as a Certified Dental Assistant in 1984, attended UMKC as a pre-dental student, and was accepted into Lincoln University. She chose to get married instead of attending dental school, and has worked as an assistant for multiple dental specialists during her career. She is a past instructor at ECC in their dental assistant program. Angel and her husband Jeff enjoy traveling and spending time with their four sons, two daughters-in-law, and their grandson.
Tammy joined our team in 2019, and is thrilled to be working in the Washington area again. She has over 30 years of office experience, 26 of which have been in Human Resources and Payroll. She was born and raised in Dutzow, but now lives in Washington with her husband Keith. She has two adult daughters and is enjoying seeing her family grow.
Sheri began in the medical field in 1971 and became a member of our team in 2002. She has deep roots in Franklin County and enjoys riding horses and spending time with her grandchildren when she's not assisting our patients.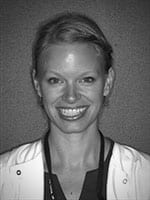 Registered Dental Hygienist
Jill graduated from UMKC School of Dentistry in 1999 with a Bachelor of Science degree in dental hygiene. She married Dr. Mace in 2000, and they chose to make Washington their home. A lover of running, boating, and of course, cheese, she and Dr. Mace enjoy spending time with their two teenage sons and attempting to keep up with their many activities.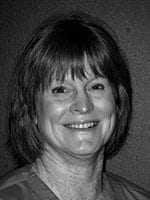 Registered Dental Hygienist
In addition to receiving her degree in dental hygiene from Missouri Southern State College, Patty is also a graduate of the Schuster Center for Professional Development where she studied a variety of subjects. Her OSHA and CPR training is current, and she continually exceeds her annual continuing education requirements. Patty holds certificates in sedation and infiltration and block anesthesia. She is a life-long member of the American Dental Hygiene Association and the Greater St. Louis Dental Hygiene Association. She is also a member of the St. John's Mercy Women's Auxiliary. Patty and her husband, Rick, have two children: one is employed as a pharmacist by Walgreens and the other is in college.  She enjoys the outdoors and time with her family.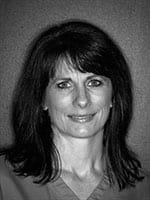 Registered Dental Hygienist
Doris graduated from Dental Hygiene in 1990.  She has been a part of the Mace team since 2001.  She is a member of the Greater St. Louis Dental Hygiene Association and completes 45 plus hours of continuing education a year.  She has advanced training and certification to administer local anesthetics, sedation, and educating patients in dental health.  To add she has studied OSHA Compliance Management Systems to assure staff and patient safety.  Doris takes pride in not only the health of patients but in herself.  She enjoys running, biking,  swimming, being with friends and traveling.  But most of all she loves her two daughters Abby and Emmy!
I am from Washington and attended St. Francis Borgia Regional High School. From there I went on to Missouri College to receive my dental assisting degree and have been in the dental field since 2007. I enjoy spending time with my husband, Travis, as well as family and friends. I love playing volleyball, boating, skiing, and most of all, my dog Reggie!
Rachel lives in Hermann with her husband, Tim. She has been a certified dental assistant since 2011. She attended St. Louis Community College and went on to complete her dental assisting degree at Missouri College. She enjoys playing softball, being outdoors and spending time with her family and friends.