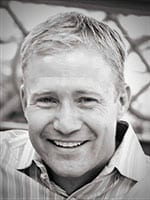 Dr. Mace graduated from the University of Missouri-Kansas City School of Dentistry in 1999 after being chosen by his faculty to receive the "Senior Student Award" for having demonstrated the "greatest interest, knowledge, and proficiency in general dentistry" during his senior year.  He was also chosen by his faculty to receive the Dentsply Merit Award for having "completed with distinction the undergraduate studies of removable denture prosthodontics". His knowledge and skill in dentistry through the years has expanded through countless hours of continuing education and study club involvement.
He and his wife Jill chose to live in Washington because of its strong sense of family values, great schools, and outstanding medical care, knowing it would provide a wonderful place to live and raise their children. His practice opened in 2000, and he has enjoyed providing general, cosmetic and implant dental services to the residents of Washington ever since. He considers the relationships he builds with his patients and their families one of the best parts of his career.
Continuing Education and Current Memberships
Dr. Mace believes that dentists have a responsibility to further their education throughout their careers. Because dentistry is continually changing, Dr. Mace feels dental professionals must stay current with new techniques, materials, and technologies in order to provide their patients with the best of modern dentistry. Dr. Mace takes 50 to 70 hours of continuing education
courses each year, far exceeding the 25 hours per year required by the Missouri Dental Board. To further his knowledge and hone his skills, Dr. Mace has taken courses on occlusion, TMJ diagnosis, and appliance therapy at the Dawson Center for Advanced Dental Study and at the Tanner-Mahan Foundation. He has completed the Schuster Center for Professional Development's  
management program, has taken numerous courses at the renowned Kois Center, and is currently working towards his fellowship in implant dentistry at the Misch International Implant Institute. Dr. Mace was a member of the Gateway chapter of the Seattle Study Club for nearly 15 years, which allowed him to learn from some of the top dentists and dental specialists in the world.

Dr. Mace is a member or former member of the American Dental Association, Missouri Dental Association, Academy of Cosmetic Dentistry, American Equilibration Society, Gateway Study Club (a chapter of The Seattle Study Club), Schuster-Dawson Study Club, and Off-Center Study Club. He is a past restorative advisor for the Gateway Study Club and is the recipient of the Henry Tanner Memorial Scholarship for continuing education.
Family Life and Community Service
Dr. Mace, his wife Jill, and their two sons value the intimacy and family values of Washington, yet they appreciate the growth the area is experiencing and the proximity to the social and professional amenities of St. Louis.
When not treating patients or attending continuing education courses, Dr. Mace gives generously to his community. He has served on the board of directors of the Franklin County Area United Way and was awarded the Crider Center Heroes of Mental Health award for his work developing the Franklin County Dental Network. This organization is a non-profit group of dentists and agencies that have partnered with the Franklin County Area United Way to provide dental services to area residents who are economically, physically, and/or mentally disadvantaged.
In January of 2014, Dr. Mace was one of three dentists chosen from the St. Louis area to form a team and compete in the "World Team Treatment Planning Championships" in Scottsdale, Arizona.  Along with an orthodontist and periodontist, they three spent a week competing with, interacting with and learning from some of the top dental clinicians in the world.