Partial Vs. Full Dentures
Are you missing teeth? You're not alone. Millions of people are missing teeth and don't know where to turn. That's why Mace Dental Group is here to provide dentures in Washington MO, that will restore your ability to eat your favorite foods and smile confidently.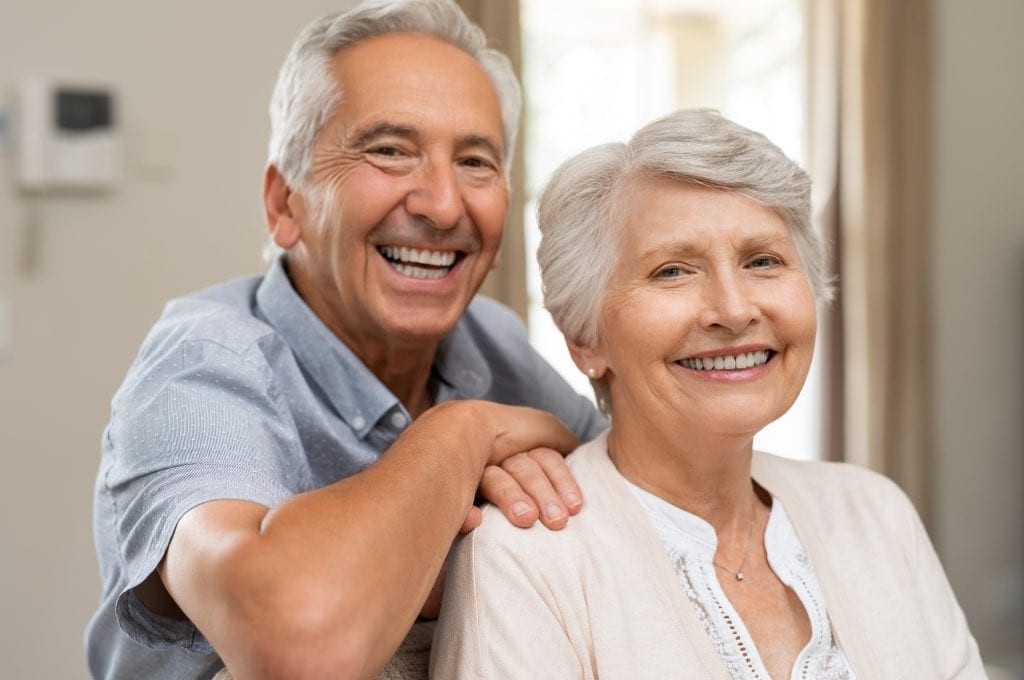 with Dentures in Washington, Missouri
Is your smile missing a few teeth, or maybe even a complete row? If you answered yes, then you understand the challenges tooth loss presents. You already know that just one missing tooth can make eating certain foods difficult, like fresh fruits and vegetables or lean meats. Some people have inadequate diets because of missing teeth. Of course, there is also the matter of not having a full smile. For some, embarrassment can be overwhelming. 
Fortunately, there is a convenient and affordable solution with both full and partial dentures—Dr. Mace can rebuild the attractive smile you had before tooth loss. And dental implants can be combined with dentures in many situations to enhance function and stability. 
Dr. Mace designs a custom, natural-looking smile for his patients. His denture patients frequently tell him that their friends and family can't distinguish between the dentures and natural teeth.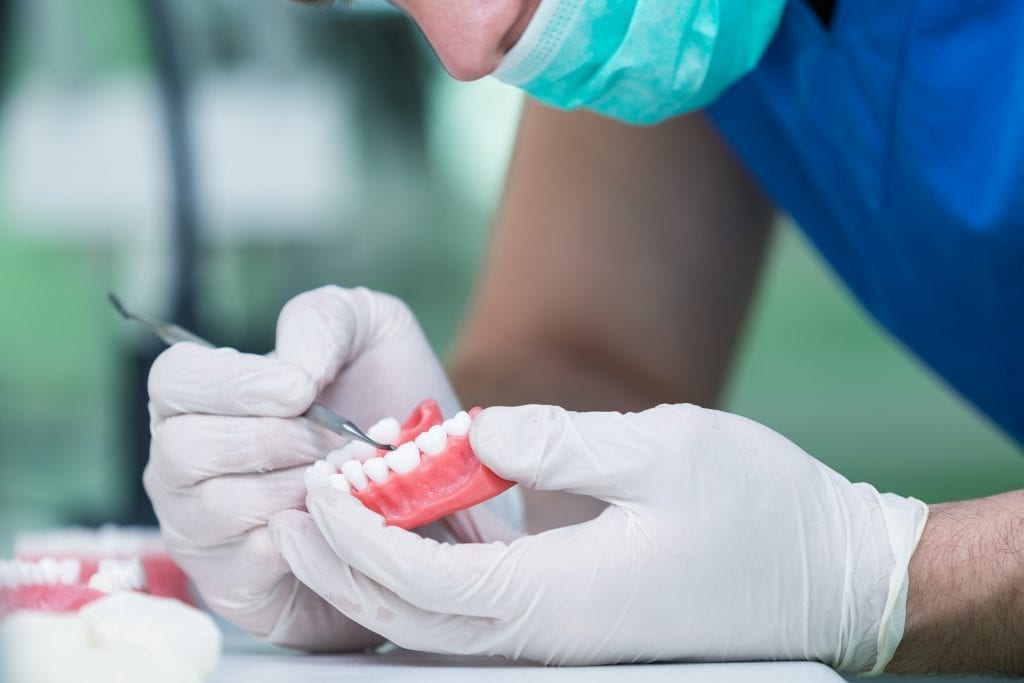 What are Partial Dentures?
Suppose you are missing one or several teeth along one arch and need the most affordable solution. In that case, a partial denture may be your best option—a removable partial consists of a false tooth or teeth attached to a metal or pink resin framework. We can use clips or brackets to attach the dentures to adjacent teeth, so your partial is inconspicuously held in place.
When a partial is designed to replace several teeth, the device fits like a puzzle piece between the remaining teeth. Dental crowns are sometimes mounted on natural teeth to support the partial firmly.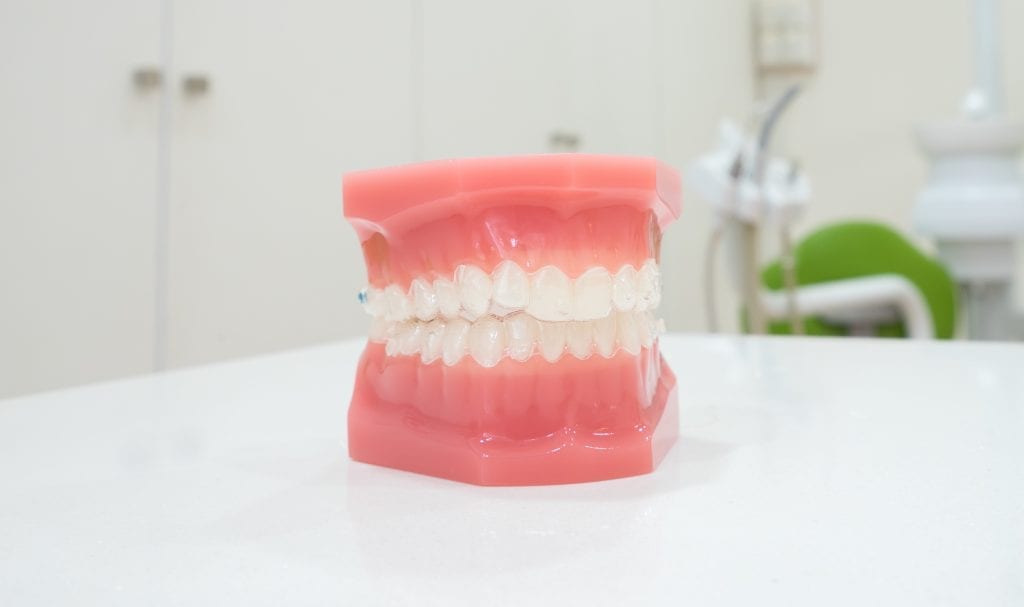 If all of your teeth along one or both arches are missing, the typical approach is to have complete dentures made. Many of Dr. Mace's patients find full dentures a suitable choice in terms of appearance and affordability. Your dentures will fit securely along your gums but not so tight that they're irritating. We shade the base to match the natural color of gum tissue, and the teeth have the shape and shine of natural teeth.
There are a few additional denture types: traditional and immediate. We place traditional dentures a few months after we remove the remaining teeth, and your gums have healed. Immediate dentures, as the name implies, are placed right after we extract the remaining teeth, so you aren't without teeth. However, these dentures will need to be realigned to match the changing shape of your jaw as it heals. You and Dr. Mace can work together to decide if conventional or immediate dentures fit you.
Caring for Your Dentures in Washington MO
Oral hygiene is just as important when you have removable partial or complete dentures as when you have natural teeth. If possible, rinse dentures after every meal. Practicing good oral hygiene removes particles of food that can become trapped between dentures and sensitive gum tissue. You'll need to clean your dentures thoroughly every night with a brush with soft bristles and non-abrasive toothpaste. Be sure to brush your gums and tongue, too. Don't sleep with dentures in your mouth. Instead, soak them in water or a denture cleaning solution overnight.
Alternative Solutions to Dentures
Today, dental implants are the number one alternative solution to partial or full dentures for Full-Mouth Restoration. Dental implants provide a functional, permanent, natural appearance of tooth replacement, often preferred among patients. 
You can replace one tooth, a set of teeth, or all of your teeth with All-On-4s dental implant restoration. Dr. Mace utilizes a 3D imaging system to safely and predictably place dental implants in his office.
The Best Denture Service in Washington