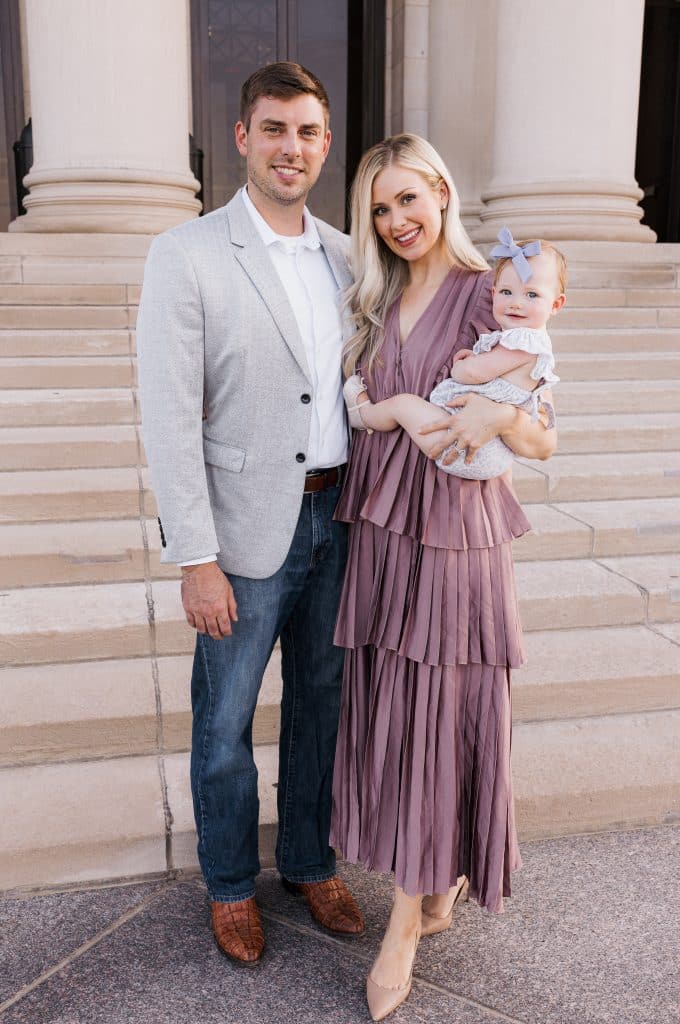 Dr. Kelsie Hinkl was born and raised in Granite City, Illinois. Following high school, she felt called to pursue a career in which she could help others. She attended Southern Illinois University – Edwardsville where she studied Chemistry and prepared for a career in healthcare. After shadowing some amazing dentists and seeing them improve smiles, treat infection and create genuine connections with others – she quickly decided that dentistry was the career for her. She studied at Southern Illinois University School of Dental Medicine where during her four years she served as Class President and graduated at the top of her class with honors.
After graduating dental school in 2019, Kelsie and her husband, David, moved to Oklahoma City, Oklahoma for David to continue his education in Oral and Maxillofacial Surgery. While there, she was honored to practice with an amazing team and treat wonderful patients, who became like family to her. In October 2022, they welcomed their biggest blessing, their daughter, Elise. In July 2023, they moved back to the St. Louis area and are very thankful to be closer to their families.
Dr. Hinkl regularly takes courses to learn new techniques, materials, medical/dental considerations and the highest standards of care to provide to her patients. She aspires to provide individualized care in order to achieve optimal health and believes that each person should be treated like family. While in doing so, creating the most comfortable environment possible throughout the process.
Dr. Hinkl loves being a dentist, but her favorite roles are being a wife to her husband and mother to her daughter. Dr. Hinkl's most cherished moments are spending time with her husband and daughter, making memories at the lake, cheering on the OU Sooners, and going on family adventures. When she is not working, Dr. Hinkl leads a women's bible study, practices pilates and barre, and loves to try new recipes for her family.
Dr. Hinkl is honored to practice with Mace Dental Group and looks forward to serving the wonderful residents of Washington!