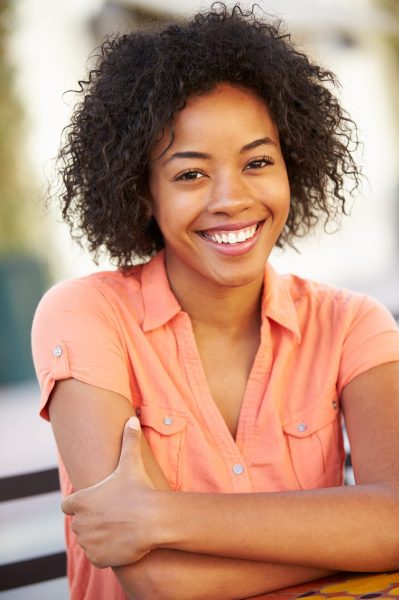 Prevention is Key to a Healthy, Bright Smile
Would you rather see a dentist in Washington, Missouri to restore your smile or would you prefer to have problems that can damage your smile? The answer to that question is obvious. Dentistry is built on prevention. Dr. Mace and his team at James G. Mace DDS know that if they can prevent dental problems, then half the battle to maintain oral health (and a beautiful smile) is won. Moreover, you can avoid the time and expense associated with a restorative procedure, such as crowns, fillings, implants, bridges, and more. Therefore, be sure to schedule the recommended number of visits each year with Dr. Mace and his team at James G. Mace DDS in Washington, Missouri, so your smile will always be healthy and beautiful.
Dental Checkups and Cleanings
At your preventive appointments, Dr. Mace and his staff will clean your teeth and conduct an examination of your teeth and gums. Digital X-rays will also be taken annually for most patients, so Dr. Mace can see if there are any hidden signs of decay or infection that cannot be spotted visually. Stick to your regularly scheduled preventive visits, and you will likely be able to look forward to a lifetime of good oral health.
Looking for a good pediatric dentist in Washington, Missouri, too?  Most children see the dentist for the first time at around 3 years of age. This early appointment gives Dr. Mace the chance to check on their dental development and jaw growth, and can allow Dr. Mace to discover any concerns early in their development.  The first visit is often what we call a "Happy Visit", where the child has their teeth counted, is taken for a "ride" in a dental chair, and they are allowed to watch cartoons. Sometimes we are able to clean the child's teeth, but we don't insist on it.  The objective at this visit is to establish a positive experience for the child so they look forward to coming back. To top it all off, we even give them their pick of two toys from our treasure chest!

Thereafter, you can begin bringing your child in for regular visits. In addition to cleaning their teeth, they will continue to monitor their oral development and recommend preventive treatments such as dental sealants and fluoride applications at the right time.  We have a number of trusted Orthodontists we work with as well, so your child will have their growth and development monitored and guided to ensure a beautiful smile.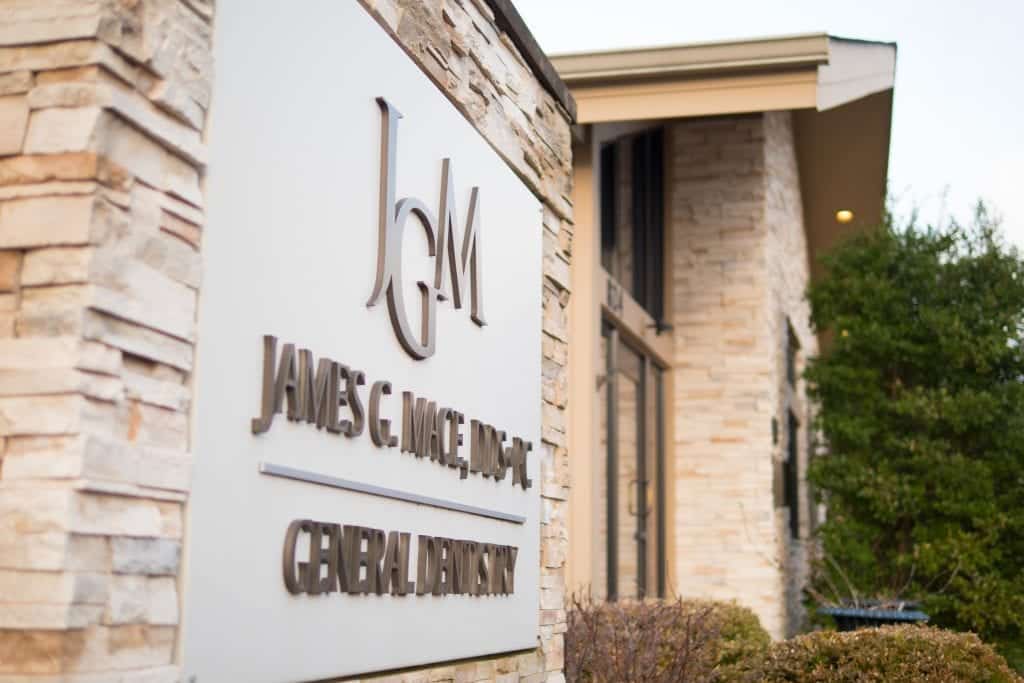 At each one of your dental checkups, Dr. Mace and his team will examine your entire oral cavity for the early warning signs of oral cancer, a disease that claims nearly 50,000 American adults every year. Dr. Mace proudly uses the Oral I.D. oral cancer screening system to aid in early detection. Learn More
The signs Dr. mace and his team look for include:

A sore in your mouth or on your lips that won't heal

A smooth or scaly patch of tissue that can be either red or white

A lump in your mouth's soft tissue

A spot that feels numb

Changes in the way your teeth come together when you bite

Ill-fitting dentures
If you notice any of these signs in between checkups, please call our office immediately to schedule an appointment. The sooner oral cancer is spotted, the sooner treatment can begin. For more information about preventative dentistry or to plan your next dental visit with Dr. Mace and his team at James G. Mace DDS in Washington, Missouri, call their office today!