General Dentistry in Washington, MO
Everyone deserves to have a beautiful smile, and at Mace Dental Group, we believe it's never too late to achieve that. With our range of quality dental services, including cosmetic, restorative, and general dentistry in Washington, Missouri, we've got everything you need to get your perfect smile. 
Our services include teeth whitening, veneers, dental implants, and even complete smile makeovers, all provided by Dr. James Mace and his experienced and skilled dental team. We know that a trip to the dentist can be daunting, but our warm and welcoming approach is designed to put you at ease and make your experience positive. So why wait? Please book a consultation with us today and start your journey toward a beautiful, confident smile. We can't wait to show you how general dentistry and our other dental services can help you achieve optimal oral health.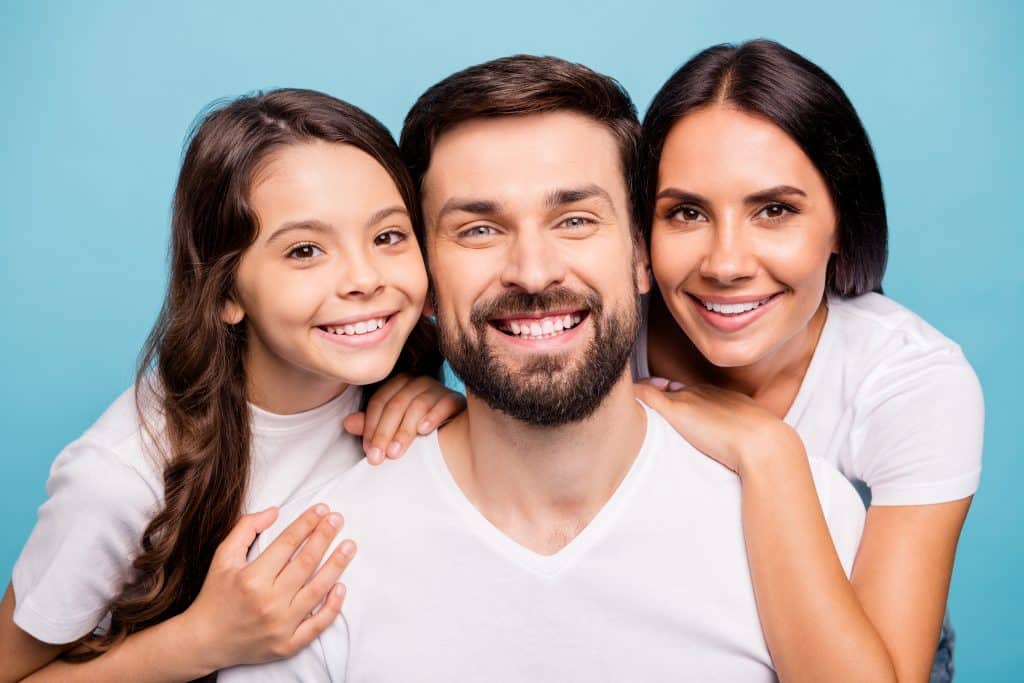 General Dentistry For a Healthy Smile
Our teeth are essential to our body, and their proper care is equally important. Good oral hygiene is critical to our overall health and well-being. At Mace Dental Group, we believe that prevention is better than cure. Our aim is to help our patients maintain strong and healthy teeth for life. 
General dentistry is the branch of dentistry that deals with the diagnosis, treatment, and prevention of oral diseases, conditions, and disorders. As a general dentist, Dr. Mace is your primary dental care provider responsible for the overall oral health of patients. He offers a broad range of services. He can also educate patients on caring for their teeth and maintaining optimal oral health.
Why is General Dentistry Important?
Good oral hygiene goes beyond the regular brushing and flossing at home. Poor oral hygiene can lead to various dental problems, including tooth decay, gum disease, and bad breath. These problems, if left untreated, can cause infections, tooth loss, and other serious health issues. General dentistry helps detect and prevent these problems before they become significant issues.
What Services Does Mace Dental Group Offer?
At Mace Dental Group, we offer a full range of general dental services to our patients. Our goal is to provide the highest quality of dental care to help our patients achieve and maintain optimal oral health. Our services include:
Regular Checkups
Maintaining good health is essential to live a happy and fulfilling life. One of the most crucial things that help us to keep track of our health is regular medical checkups. And when it comes to dental hygiene, Mace Dental Group is the go-to place for checkups. The clinic's experienced team and the latest technology ensure that your teeth and oral health are always in top-notch shape. The benefits of regular checkups are countless; you can identify potential issues at an early stage, maintain your teeth's health, and prevent further damage. So make an appointment with Mace Dental Group and prioritize your dental health today!
Cleanings
Good oral hygiene is a crucial element of our overall health, and that's where cleanings come in. Cleanings are essential to general dentistry and play a significant role in maintaining our teeth and gums. Even with our daily brushing and flossing, plaque can build up over time, leading to cavities, gum disease, and other dental issues. Regular cleanings at our office can assist you in removing any build-up and identifying any potential dental problems before they become more severe. So, whether it's a routine cleaning or a deep clean, schedule a cleaning with your dentist to keep your smile sparkling and healthy.
Fillings
In general dentistry, fillings are one of the most common procedures that patients undergo. These tooth-colored restorations are used to fill in cavities caused by decay and can even be used to repair minor dental damage. Not only do they help improve the overall appearance of teeth, but they also provide a great deal of protection against future decay. The best part? Fillings have come a long way over the years, and we can match the color of the filling to the natural color of your teeth, so you don't have to worry about unsightly metal fillings. So if you're experiencing any dental pain or discomfort, don't hesitate to see us. You may just need a filling to return to feeling like your best self!
And More
We also offer cosmetic dental procedures, such as teeth whitening, veneers, and bonding, to improve the appearance of your smile.
General Dentistry in Washington, Missouri
At Mace Dental Group, we have a team of experienced professionals committed to providing our patients with the best care. Our team is friendly, caring, and dedicated to helping our patients achieve optimal oral health. They will work with you to develop a personalized dental plan that suits your individual needs and goals. Our state-of-the-art facility and advanced dental equipment ensure you receive the best and most comfortable dental experience possible.

Contact us today to schedule your appointment and start your journey toward a healthy and beautiful smile!